Simplify IT for Healthcare
with Conversational AI
Dynamic IT virtual assistants for healthcare workers and teams
Round the clock IT for 24/7 Healthcare delivery
Incident Management
Recognize critical incidents faster with realtime reporting and support
Prevent catastrophic service interruptions with intuitive incident reporting.
IT Assist helps your teams report and get supported on issues swiftly.
Identify and report incidents
Notify multiple teams about service disruptions
Get critical support from live agents on-demand
Change Management
Effectively manage changes without the operational hassles
Deploy changes at scale and keep all your teams in the loop.
IT Assist can notify your workforce about organization wide changes and increase user adoption
Notify your teams about changes in core operations
Nudge them to get onboarded and start using new systems
Engage with users to gather insights and actionable insights
Problem Management
Manage and identify recurring problems in your operational life cycles with ease
Identify and manage problems in your existing systems with deep understanding and documentation .
IT Assist can help you flag problems in your ecosystem and get the necessary help for your teams
Identify and report complex problems in your existing systems
Deliver accelerated service and meet SLAs
Asset Management
Keep your assets in top shape with intuitive and dynamic inventory sync
Manage your assets without breaking the flow of work and deliver seamless service
IT Assist smartly pairs information with intelligent suggestions to fast track asset management
Keep track of vast asset libraries with ease
Keep track of logistics and inventory
Follow up with next steps using smart suggestions
Troubleshooting
Aid healthcare workers with technical skills that accelerate their productivity
Assist your employees get unstuck from tricky situations with step-by-step instructions.
IT Assist equips your teams with immense knowledge about everything they operate/use daily.
Search across all your resources and generate precise answers for employee queries
Assist employees with personalized troubleshooting methods and links to relevant sources
Omnichannel Service Delivery
Deliver and extend support to your employees wherever they are
Support your healthcare operations globally with multi-channel and multilingual capabilities.
IT Assist delivers support to your global workforce without breaking a sweat 24/7
Respond and engage with employees in 100+ languages
Be where your employees are with support for over 40+ channels out of the box
Real-time data analytics
Track your IT infrastructure in real time with deep insights
Keeping track of key metrics, response times, server utilization, usage patterns, virtualization and over-provisioning is overwhelming.
Leveraging IT Assist's strong analytics, dashboards, and notification frameworks –
Admins can get quick overviews about various aspects of their infra using intuitive dashboards
Employees can get notified about software updates, security patches, etc instantly
Say Hello!
to
'IT for Healthcare' Conversational AI Deployments
Security and Compliance in every Conversation
Customer Reviews
Here is what our customers have to say

Principal Product Manager
Industry: Media
Role: Product Management/Marketing
Firm Size: 3B - 10B USD
Support Bot is Helping Save 100's of Support Hours per Quarter
We've been able to drive significant business value since deploying our Kore.ai built employee support Slack bot. Using the bot, we are saving hundreds of support hours per quarter across multiple business areas (IT, Finance and HR).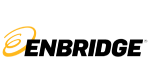 Stacy Pelletier
HR Digital Enablement,
Enbridge, Inc
Industry: Energy
Revenue: 30B + USD
Excellent experience implementing our HR virtual assistant
We had an excellent experience implementing our HR virtual assistant with Kore.ai. The platform is very flexible, easy to use and configure. Kore.ai is always adding innovative capabilities for continuous improvement. As an HR end-user, I have been able to learn how to create my own simple intents and add/configure the NLP with relative ease.
Kore.ai Named a Leader in 2023 Gartner® Magic Quadrant™ for Enterprise Conversational Al Platforms