Kore.ai Named a Leader in 2023 Gartner® Magic Quadrant™ for Enterprise Conversational AI Platforms, Again!
Extraordinary experiences drive extraordinary outcomes!
We are the world leader in Conversational AI technology, helping companies deliver extraordinary experiences for their customers, agents, and employees on voice and digital channels.
Cultivating Agent Success
Decoding the Impact of Contact Center Systems
Gain valuable insights into the expectations and priorities of your contact center agents.
Experience Areas of Focus
Effective Experiences Matter
a great deal to customers and employees
Provide convenient, timely, and personalized service experiences for your customers and employees with Conversational AI powered intelligent voice and digital assistants.
Key Experience Areas of Focus
Key Experience Areas of Focus
Customer Experience
Deliver humanized and effective experiences with speed and accuracy to delight your customers.
Provide the best self-service experiences using conversational AI across voice and digital channels, every time and gain a competitive advantage.
Employee Experience
Keep pace with speed of business by automating employee interactions through self-serve intelligent virtual assistants.
Provide quick, accurate, and contextual answers to repetitive queries enabling your support staff to get back to business priorities that matter.
Trusted by the world's most iconic brands
350+ HAPPY CLIENTS WORLDWIDE
Awards and Recognition
Highly rated and awarded
across multiple leading agencies
Kore.ai excels in conversational artificial intelligence (AI) in healthcare, with its superior experience optimization (XO) platform and conversational AI skills…
Read
Better Together: The Future of Intelligent Automation, Today
In this webinar, you will learn:
– What is hype and what is realistic when it comes to LLMs and their potential
– How a blended approach, with LLMs and CAI, accelerates time-to-market and time-to-value
– How Kore.ai leverages LLMs in the XO Platform to deliver enterprise value
Customer Reviews
Here is what our customers have to say

Manager
Industry: Banking
Role: Software Development
Firm Size: 500M - 1B USD
Future-Oriented Low-Code Multi-Channel Bot Development Platform
After spending whole year on selecting a vendor for Conversational AI Platform and reviewing multiple domestic and international vendors we decided to start a project with Kore.ai and we're very happy with the decision being made.
Naveen K.
Software Development Engineer - Pharmaceuticals
The most convenient Chatbot Developing Experience Optimisation Platform with low code capabilities
This platform has the capability of building Multi-Lingual bots with fewer code changes. This platform's ML and NLP engines are far better than others. They also have Pre-Build use cases, so we can easily use them and build bots on the go.

Conversational and Experience Designer
Industry: Finance (non-banking)
Function: IT
Firm Size: 1B - 3B USD
Kore.Ai Continues To Deliver, Support And Service The Absolute Best Solution For Anyone.
Having worked closely with the Kore team for over a year, their customer service, product suite, support and willingness to quickly resolve issues continues to set them apart from any other vendor.
Aman B.
Product Marketing Manager, Conversational AI - Information Technology and Services
A Platform that offers robust set of features
Kore.ai has a solid robust platform for building bots that can sit on the channels of your choice. The bot can be complex or simple based on your needs.

Strategy and Planning Manager
Industry: Banking
Function: Project and Portfolio Management
Firm Size: 3B - 10B USD
Robust Technology Covering Most Use Cases
The product is incredibly advanced in a variety of technologies. It has the ability to solve most use cases across different organization's needs, rather than being stuck to a specific type of business or problem.
Atlee F.
Project Lead - Medical Practice
Best Leading Platform to build your Chatbot.
Kore.ai is a UI based platform that allows you to spin up a chatbot quickly and deploy it easily on multiple channels. Using its conversation builder, you can build the Dialogflow using dialog messages.

Director, RPA Development
Industry: Insurance (except health)
Function: IT
Firm Size: 1B - 3B USD
Their Reputation Precedes Them And They Live Up To It!
True to their premise, they make Chatbot implementation easy and low-code.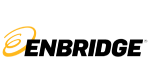 Stacy Pelletier
HR Digital Enablement,
Enbridge, Inc
Industry: Energy
Revenue: 30B + USD
Excellent experience implementing our HR virtual assistant
We had an excellent experience implementing our HR virtual assistant with Kore.ai. The platform is very flexible, easy to use and configure. Kore.ai is always adding innovative capabilities for continuous improvement. As an HR end-user, I have been able to learn how to create my own simple intents and add/configure the NLP with relative ease.

Technical Architect
Industry: IT Services
Function: IT
Firm Size: 500M - 1B USD
A Complete Conversational AI Product With The Industry Leading NLU Capabilities
Kore.AI is truly a complete enterprise level Conversational AI platform that has helped our organization to take our customer self service capabilities to the next level. It allows us to offer cutting edge technology through both voice and digital channels to automate processes for our customer interactions.

Jose Enrique Pons
Lead Architect,
T-Systems
Integration with a workflow engine will definitively speed up the process of bot development
We have been using Kore.ai platform for 2.5 years. We have always had good support from their side both in contract negotiation and on the operational side. Over time, they improved the platform based on customer feedback. They've released version 9 a few weeks ago, it's impressive! I believe the integration with a workflow engine will definitely speed up the process of bot development.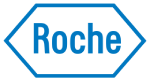 Santosh Kumar
Commercial Services Lead,
Roche Diagnostics
Industry: Healthcare
Revenue: 3B + USD
Even non-technical people can develop the solution
The platform is very user-friendly, even non-technical people can configure and develop the solution. The platform is capable of integrating external systems/ services using API.
Kore.ai Academy
Learn conversational AI skills
and get certified
Learning plans are a great way to master a focused topic. Learn conversational AI Skills and get certified on Kore.ai Experience Optimization (XO) Platform.
The Integration Will Improve Customer Service via AI-driven Conversational Chat Automation ORLANDO, Fla., Sept. 20, 2023 /PRNewswire/ — Kore.ai, one…
Read
DK Sharma leverages expertise in core modernization and digital transformation for large-scale initiatives to enable scaling of business growth for…
Read
Kore.ai Study Shows that the Latest AI-Driven Intelligent Virtual Assistants can Boost Agent Loyalty, Productivity & Job Satisfaction Orlando, FL…
Read
Program set to Accelerate Go-To-Market Strategy and Conversational AI Adoption ORLANDO, Fla., July 18, 2023 — Kore.ai, the world's leading enterprise…
Read
Kore Konversations plays host to scintillating discussions on how Conversational AI and Generative AI together will transform enterprise customer and…
Read
Kore.ai Named a Leader in 2023 Gartner® Magic Quadrant™ for Enterprise Conversational Al Platforms
Request a demo
Learn how Kore.ai products and solutions can drive ROI, reduce expenses and increase revenue.