Uninterrupted Banking Operations
with Conversational AI
AI Ops and Intelligent virtual assistants for seamless banking employee operations
Seamless Banking begins with Uncomplicated Employee Experiences
Security at every step
Make security the cornerstone of your bank's IT systems
Bank employees are high-value targets for cyber attacks, and IT security is a critical concern. Security is now just a conversation away.
Using IT Assist's security framework banking admins can
Get quick and instant access to their tools with password resets and account unlocks
Easy VPN management and configuration.
Provisioning and Procurements made simple
Streamline Hardware and Software provisioning
Banks need to procure and maintain a range of hardware and software for employees.
Using IT Assist, employees can engage in simple and natural conversations to
Request or replace tools, software, and hardware whenever they need from anywhere
Managers/Admins can track the needs of their teams with instant approvals and feedback on tickets
Troubleshoot at scale
Deliver personalized Self Service and Troubleshooting for everyone
Banking employee queries are highly varied from one another.
With IT Assist's intelligent knowledge management capabilities, employees can find relevant answers for almost any query they have.
Search across all your resources and generate precise answers for employee queries
Assist employees with personalized troubleshooting methods and links to relevant sources
Ticketing and Automations
Drive employee focus towards high-value and rewarding work
Supporting banking employees can be overwhelming and tiresome.
Support agents often get lost in an ocean of tickets which can disrupt service and result in lost revenue.
Using IT Assist, administrators and managers can
Automate the low-impact – high-volume (L1 & L2) tasks easily
Help agents focus on high value tickets in a streamlined and organized manner
Manage incidents efficiently
Stay risk averse and plan work effortlessly
Banks work with large scale IT infrastructure which are prone to frequent outages and risks.
This can lead to serious consequences, including financial losses, reputational damage, and legal and regulatory consequences.
With IT Assist's incident management framework
Employees can report, escalate, and stay informed about a multitude of incidents
Speak to live agents about critical issues
Plan their work around all types of outages without any disruptions
Omnichannel Banking Operations
Deliver and extend support to your employees wherever they are
Support your banking operations globally with multi-channel and multilingual capabilities.
IT Assist delivers support to your global workforce without breaking a sweat 24/7
Respond and engage with employees in 100+ languages
Be where your employees are with support for over 40+ channels out of the box
Monitor performance and capacity
Keep an eye on your IT infrastructure in real time
Managing IT infrastructure at banks is a herculean task.
Keeping track of key metrics, response times, server utilization, usage patterns, virtualization and over-provisioning is overwhelming.
Leveraging IT Assist's strong analytics, dashboards, and notification frameworks –
Admins can get quick overviews about various aspects of their infra using intuitive dashboards
Employees can get notified about software updates, security patches, etc instantly
Say Hello!
to
'Built for Banks' Conversational AI Deployments
Security and Compliance in every Conversation
Customer Reviews
Here is what our customers have to say

Principal Product Manager
Industry: Media
Role: Product Management/Marketing
Firm Size: 3B - 10B USD
Support Bot is Helping Save 100's of Support Hours per Quarter
We've been able to drive significant business value since deploying our Kore.ai built employee support Slack bot. Using the bot, we are saving hundreds of support hours per quarter across multiple business areas (IT, Finance and HR).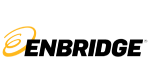 Stacy Pelletier
HR Digital Enablement,
Enbridge, Inc
Industry: Energy
Revenue: 30B + USD
Excellent experience implementing our HR virtual assistant
We had an excellent experience implementing our HR virtual assistant with Kore.ai. The platform is very flexible, easy to use and configure. Kore.ai is always adding innovative capabilities for continuous improvement. As an HR end-user, I have been able to learn how to create my own simple intents and add/configure the NLP with relative ease.
Kore.ai Named a Leader in 2023 Gartner® Magic Quadrant™ for Enterprise Conversational Al Platforms