Seamless IT Support with Conversational AI
for better employee experiences
Intelligent virtual assistants for modern enterprises who want "Always-ON IT"
Trusted by Enterprises, Loved by Employees
350+ HAPPY CLIENTS WORLDWIDE
Highly Recommended and Recognized Globally
"Always ON" Employee Support
No more waiting for answers!
When in doubt, ask the expert! Whether your employees are looking to troubleshoot, find information, or just want to know how something works – a simple conversation with IT Assist will help them. The assistant searches and retrieves key information from multiple sources even without using specific keywords, and matches queries with the relevant information.
Build a backbone for efficient service delivery and delight employees with fast resolutions and the right information every time.
Seamless IT Operations
Goodbye clunky forms!
Welcome next-gen IT service delivery
Filling out lengthy forms and writing emails to the IT team for issues and requests is old school. With IT Assist, you can now strike a simple conversation to report your incidents, escalate them and get notified when there's an update.
Need a new device? Software? Tools?
No problem, just tell IT Assist what you need and relax. It'll raise the necessary requests, get required approvals and figure out everything else that's needed along the way.
Instant Access
Keep your teams safe and compliant, always!
Keep your employees secure from cyber threats and administer IT governance policies at scale.
IT Assist instantaneously supports your teams with fast account unlocks, password resets and offers proactive health checks conversationally to maintain optimal security and smooth operations every day.
Employees can enjoy unfettered access to their tools with simple conversations without ever having to fill a form or putting in a request with your IT team.
Instant Approvals
Drive impact with quick approvals, updates, and escalations
Streamline approvals and notify employees with updates on their existing requests.
IT Assist's robust automation & notification frameworks enable admins to create workflows and rules based on employee roles, location, permissions, etc seamlessly. Employees can stay informed about their tickets and managers can nudge team members to take actions to meet SLAs.
Both parties can get instantly notified about approvals and escalations to ensure smooth delivery of IT service.
Seamless employee experiences now start with
simple Conversations
Features
Build Stickier Employee Experiences
Say "Hello!"
To no fuss Deployment
Security and Compliance in every Conversation
Why you'll love IT Assist
Customer Reviews
Here is what our customers have to say

Principal Product Manager
Industry: Media
Role: Product Management/Marketing
Firm Size: 3B - 10B USD
Support Bot is Helping Save 100's of Support Hours per Quarter
We've been able to drive significant business value since deploying our Kore.ai built employee support Slack bot. Using the bot, we are saving hundreds of support hours per quarter across multiple business areas (IT, Finance and HR).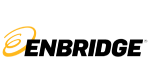 Stacy Pelletier
HR Digital Enablement,
Enbridge, Inc
Industry: Energy
Revenue: 30B + USD
Excellent experience implementing our HR virtual assistant
We had an excellent experience implementing our HR virtual assistant with Kore.ai. The platform is very flexible, easy to use and configure. Kore.ai is always adding innovative capabilities for continuous improvement. As an HR end-user, I have been able to learn how to create my own simple intents and add/configure the NLP with relative ease.
Learn more about Conversational AI powered IT Service Management
Kore.ai Named a Leader in 2023 Gartner® Magic Quadrant™ for Enterprise Conversational Al Platforms