Uncomplicated HR Support
with Conversational AI
Elevate your employee experience with HR virtual assistants that support your workforce
Highly Recommended and Recognized Globally
Do more with less, Conversationally!
On-demand Support
Move over helpdesk,
Conversational support is here!
Employees are inquisitive and attending to all their queries can be a daunting task. With HR Assist, your team can engage in intuitive and engaging conversations to find the information they need. Be it as simple as finding out what benefits they're entitled to or something as complex as planning their next leave, HR Assist has them covered.
Decrease the dependency on old school methods like sending emails or logging into the helpdesk with HR Assist. Help your workforce connect with the right people for complex issues, and free up time for your HR team to help them focus on more high value tasks.
Accelerated self-service
Automate service delivery!
Move on from slow processes
Multiple tools lead to multiple problems. Eliminate such environments and the problems that come with it. Tie them all together with HR Assist. From a single conversational window, your employees can request and access vital information for their everyday needs. Multi-step processes like gathering documents and accessing payroll information will now be as easy as having a chat.
To top it all off, employees can even know their team better with easy access to employee details and update their own details with ease no matter where they work from.
Knowledge on Chat
Goodbye FAQs!
Welcome to next-gen Knowledge
Information is siloed, vast, and inconsumable – this in turn fuels a lot of questions from your workforce. Stop this from ever happening! With HR Assist at play, no question goes unnoticed. Using cutting edge technologies like generative AI, large language models, natural language processing, etc., the assistant produces consumable pieces of information sourced from multiple places.
HR Assist taps into the knowledge sources of all your tools and gathers relevant information every time. When the assistant is asked a query, even in the most anecdotal way – it matches and presents the relevant information without any hassle.
Stay in the Loop
Cut the clutter!
Spot only what's important
It's easy to get lost in an ocean of updates and follow-ups. With HR teams evolving into more strategic business partners, it's important to stay on top of what matters the most. HR Assist helps business leaders and managers to quickly access pending requests and upcoming checklists.
Automated approvals and notifications guarantee flow of work even on the most hectic days. HR Assist enables even the most non-tech savvy team members to build and orchestrate workflows using no-code technology. Empower your workforce with smooth approvals, service, and notifications and keep everyone in the loop – always.
Simplify and centralize HR from the inside
Features
Level up your Employee Experience
HR Transformation without Complexities
Security and Compliance in every Conversation
Why you'll love HR Assist
Customer Reviews
Here is what our customers have to say

Principal Product Manager
Industry: Media
Role: Product Management/Marketing
Firm Size: 3B - 10B USD
Support Bot is Helping Save 100's of Support Hours per Quarter
We've been able to drive significant business value since deploying our Kore.ai built employee support Slack bot. Using the bot, we are saving hundreds of support hours per quarter across multiple business areas (IT, Finance and HR).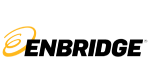 Stacy Pelletier
HR Digital Enablement,
Enbridge, Inc
Industry: Energy
Revenue: 30B + USD
Excellent experience implementing our HR virtual assistant
We had an excellent experience implementing our HR virtual assistant with Kore.ai. The platform is very flexible, easy to use and configure. Kore.ai is always adding innovative capabilities for continuous improvement. As an HR end-user, I have been able to learn how to create my own simple intents and add/configure the NLP with relative ease.
Learn more about Conversational AI powered HR Service Management
Kore.ai Named a Leader in 2023 Gartner® Magic Quadrant™ for Enterprise Conversational Al Platforms