Discover the Latest Innovations in Generative Language Models with the Kore.ai XO Platform V10.1 Release
Extraordinary IVA development experience with smart co-piloting, dynamic conversations, and advanced analytics.
Voice AI
Enrich Customer Interactions
by deploying human-like voice assistants
Deploy voice assistants on traditional and modern telephony networks and improve customer interactions. The Kore.ai XO Platform enables intelligent automation, allowing customers to interact and receive an instant resolution to their queries.
It minimizes the burden on call centers and customer support agents, giving them adequate time to work on high-priority tasks.
Features For Delivering Next-Gen Voice Experience
No-Code Platform
With the Kore.ai XO Platform, building interactive voice assistants is made simple and easy, even for non-developers, through its no-code interface featuring a drag-and-drop interface and single-click configuration, allowing for the deployment of sophisticated assistants without the need to write any code.
Top Health Insurance Provider, Florida Blue, Offers Visual IVR Assistance To Its Members
Agent Assist
Transform Your Agents Into Super Agents
by empowering them with conversational AI
Support your contact center agents in every customer interaction by automating the conversation, identifying information from the knowledge base and other backend systems, suggesting empathetic responses and recommending the next best action to deliver superior customer service.
Agent Support
Enhance Performance
by providing support to agents
Provide a personal assistant for your agents and reps. They work side-by-side with your teams, automate routine post-call functions, personalize call responses, and give agents the information they need when they need it.
Agent Transfer
Augment User Experience
with seamless handover to a live agent
Configure conditional transfer of conversations to human agents. Share context, conversation history and other vital details to support agents to take the conversation forward without the caller having to repeat the information.
Agent Desktop
Empower Agents
with relevant and timely information
Provide everything they need to deliver exceptional customer service, including customer data, applications, session history and context. It eases the agent's efforts and improves the experience.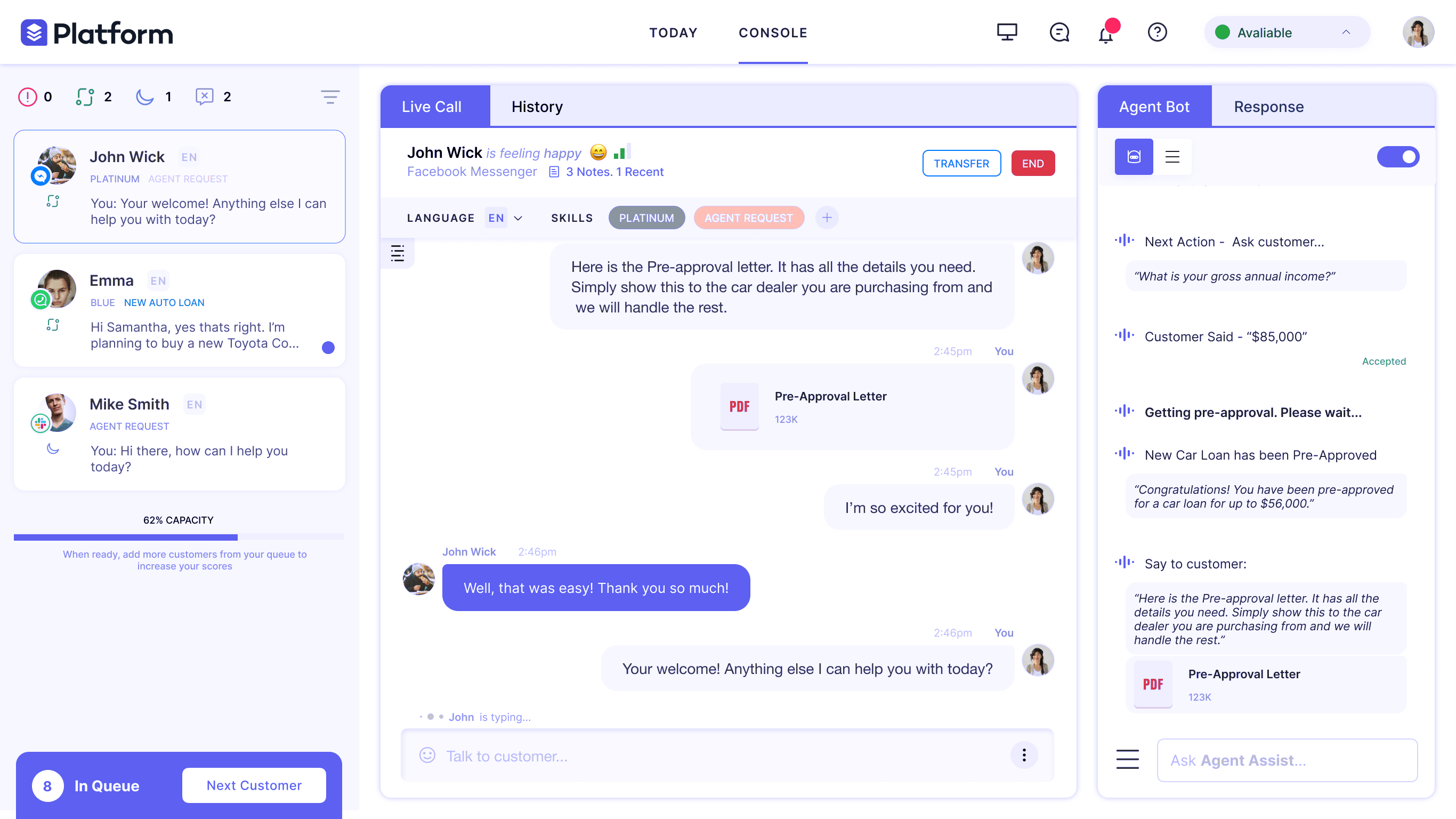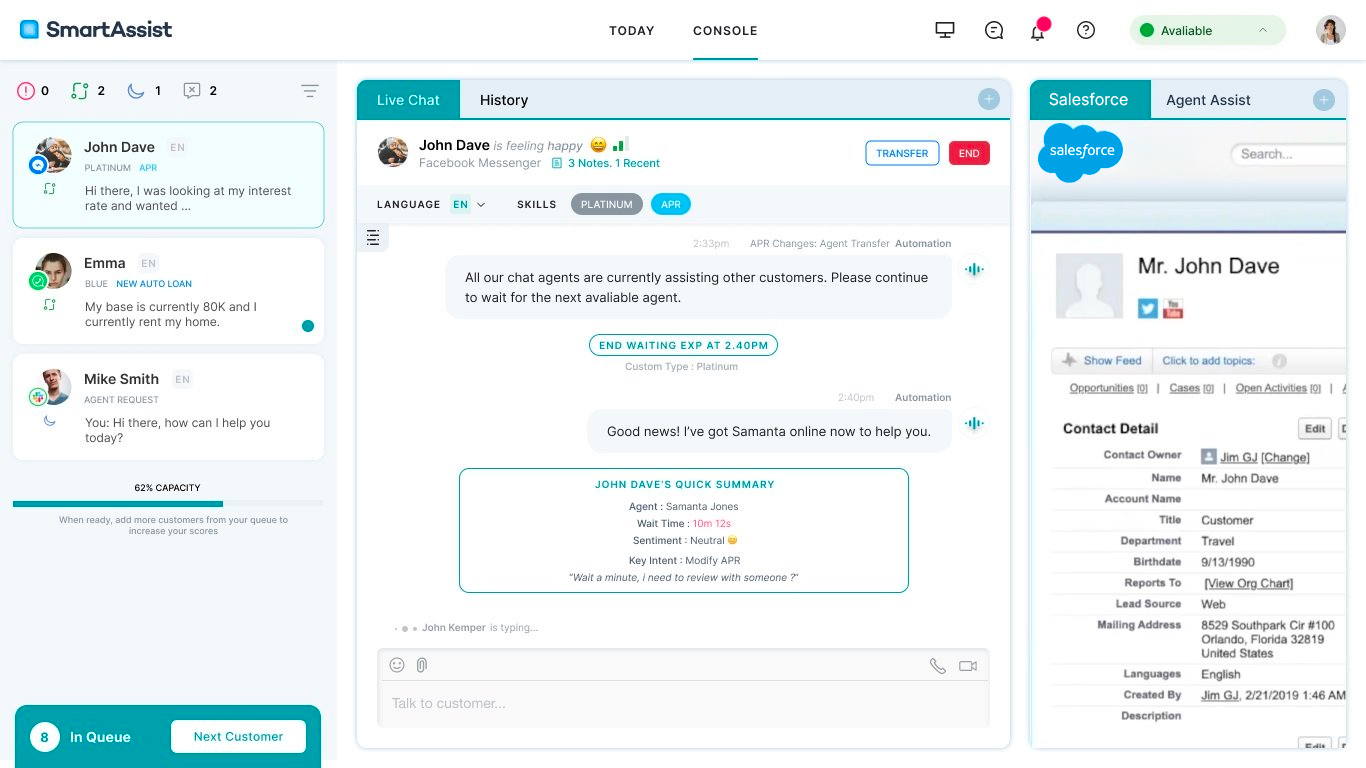 Integration
Quickly Integration With Enterprise Apps
to deliver seamless experience
AgentAssist is easily integrated with enterprise CRM and other backend systems like Salesforce and Zendesk. Seamlessly surfaces information, launch applications, run RPAs, and provides automated conversational suggestions to agents based on customer conversation history and intent.
Build An Ever-lasting Relationship With Your Customers
Deliver Seamless Voice Experiences To Your Customers
Compliant with Global Industry Regulations and Standards
Kore.ai Named a Leader in 2023 Gartner® Magic Quadrant™ for Enterprise Conversational Al Platforms
Request a demo
Learn how Kore.ai products and solutions can drive ROI, reduce expenses and increase revenue.